CAD IT's Commissioning (SID Commissioning) and Reporting (SID Reporting) Systems can support and guarantee a correct commission calculation, allocation, verification and reporting process.
With an innovative web platform, SC allows the user to surf invoices on line, even on mobile devices.
Web content management is simple due to a set of flexible and intuitive instruments.
Reporting, available at any moment during the process, guarantees user control and data quality.
Logical layout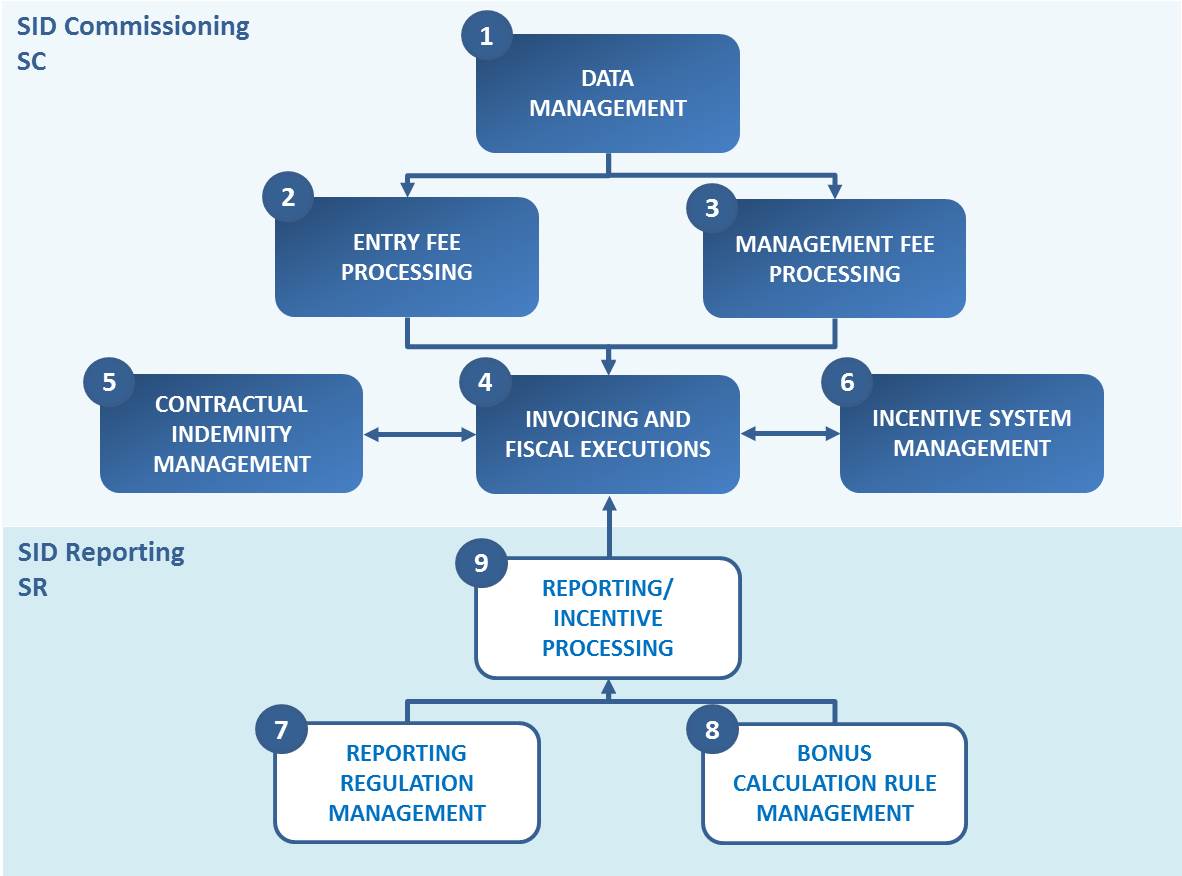 Main features
SID Commissioning (SC):
front to back system able to govern the entire process which originates from the acquisition of flows produced by the managing company right up to invoicing and the promoter's fulfilment of contractual obligations;
centralised data model which prevents data/information duplication;
high level flexibility: the CAD IT solution allows the business to modify conditions, like the generation of commission exceptions at the single promoter level without depending on the application software or the IT Management;
information completeness and availability to the Network, by means of the presetting of a web portal and App for consulting invoices produced and the single commission components that make up the total amount.
SID Reporting (SR):
allocation of specific commercial objectives and additional bonuses to achieve the objectives themselves;
reporting set able to rapidly supply information on the process status through the use of control tools and data monitoring;
control for users who have manually input temporary bonuses personally;
the reporting produced and authorisation levels are stored in the centralised database so that they can be recovered should supervisory/police organs need them.