Target 2 Securities (T2S) is the centralised platform for Eurosystem securities settlement come into force in June 2015, causing considerable impact on all market entities, such as Banks, Custodians and CSDs.
T2S eliminates the differences between domestic and cross-border settlements and will lead to the gradual removal of national specifications, thus reducing settlement activities to a mere utility, forcing them to be totally separate from custody functions.
CAD IT offers its own Settlement solution called EasySET with the aim of directly and indirectly supporting Financial Institutions as they strive to adapt to the changes deriving from T2S.
EasySET: CAD IT's value proposition
EasySET is a cutting edge platform that totally manages the settlement process and is able to support the management of all the regulations established for markets, counterparties, custodians, ICSDs and CSDs.
EasySET, in its new "T2S" release, originates from CAD IT's decades-long experience in settlement management for bank back offices.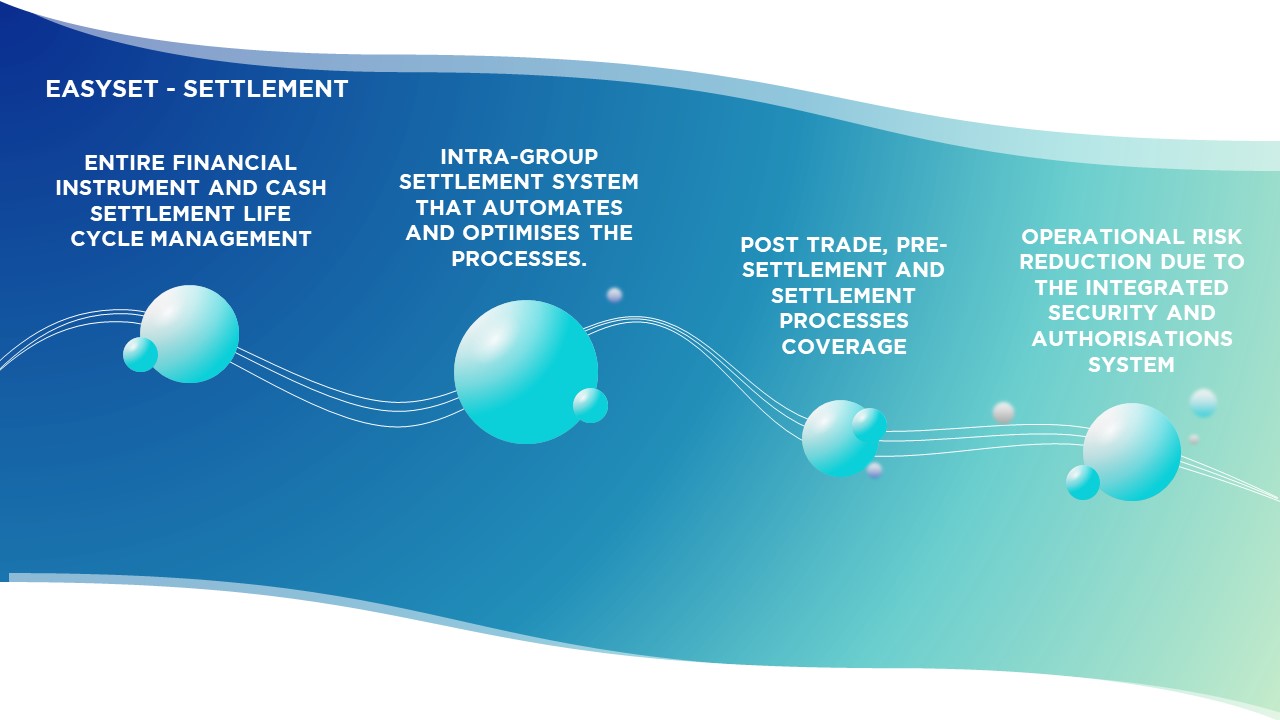 Main features
EasySET guarantees:
total automation of post-trade, pre-settlement and settlement activities;
standard market messaging flow management (SWIFT ISO 7775 and SWIFT ISO 15022, ISO 20022, RNI) as well as own flow management;
matching and settlement status activities for Securities operability;
Back Office Settlement activity setting and automation, defining the Custodian and settlement account attribution for every type of transaction/activity;
forecast management for securities and cash.