CAD IT is focused on supplying the right technology support its customers.
CAD IT approach established through the course of more than forty years' experience, is entirely focused on achieving its customer's needs. Guidelines, frameworks and specific toolsets are in place to ensure every aspect of work is linked to these needs from requirements and service planning, through solution development to deployment and support.
Software Development Centre of CAD IT supports all software releases, documentation and materials.
The services that CAD IT offers to accompany its own software solutions are:
APPLICATION PERFORMANCE MANAGEMENT;
USER EXPERIENCE DESIGN;
TEST MANAGEMENT;
PROJECT MANAGEMENT;
BUSINESS PROCESS MAPPING;
JAVA APPLICATION DESIGN & DEVELOPMENT;
WEB & MOBILE DESIGN & DEVELOPMENT;
SYSTEM INTEGRATOR;
APPLICATION MANAGEMENT;
CONSULTING.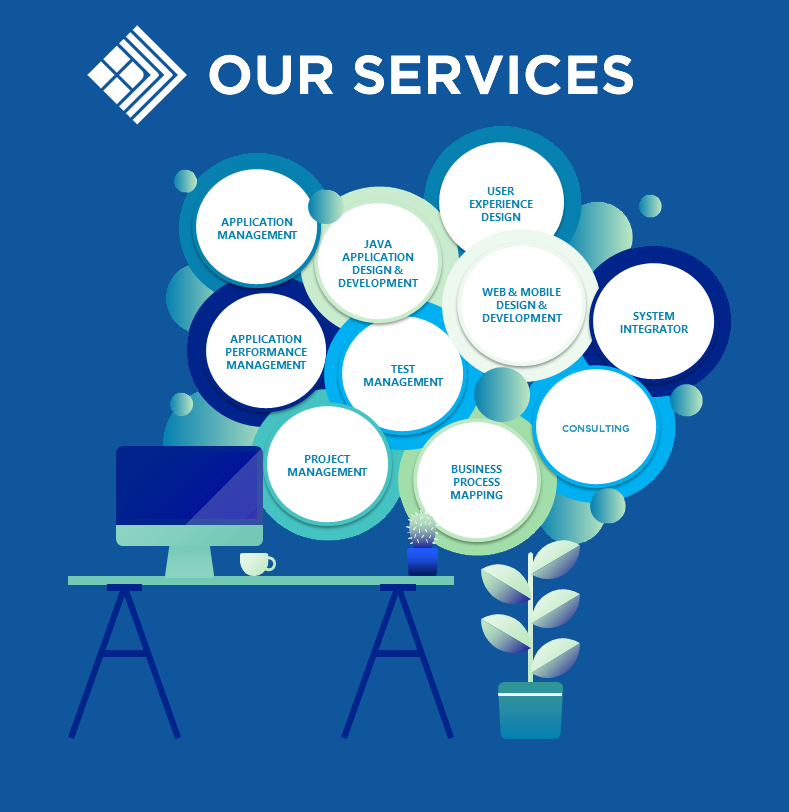 CAD IT provides a range of services according to customer need.
Our balanced approach between product solutions and business services enables us to fully understand and serve the needs of our customers. With over 10,000 man-years of accumulated experience gained serving leading organisations, we are ready to supply services encompassing the complete value chain from solution analysis to application hosting.